The Year of Young People 2018
This initiative offered university students from the Western and Northern Isles an inter-island placement, giving them the chance to learn in a different – but not unfamiliar – environment, whilst receiving a week of one to one tuition and advice in their chosen field of study. To this end Lewis film students Zoe Macinnes and Kate Macleod travelled to Shetland in June 2018 where they spent a week making a short film about their experiences there. These can be viewed on the Between Islands YouTube channel.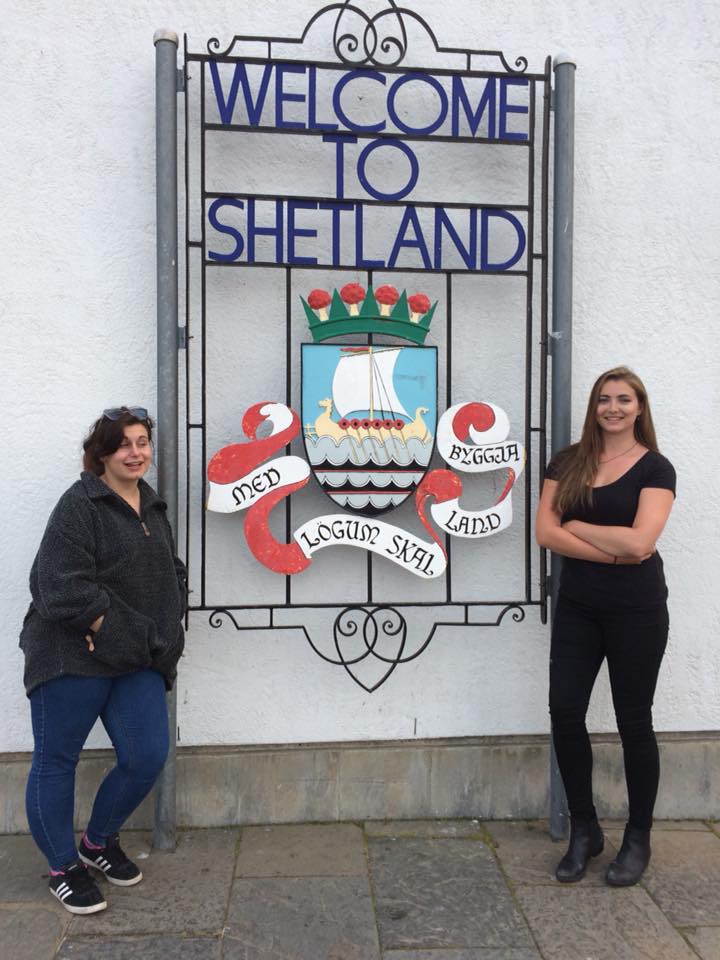 The following month four textile students from Shetland – Rhea Kay, Rebecca Baxter, Helen Laurenson and Megan Smith – then undertook a trip to Lewis, to explore the manufacture, design and marketing success story of the Harris Tweed industry. The work produced by both sets of students was showcased during the Las!/Ignite! Festival in An Lanntair that autumn.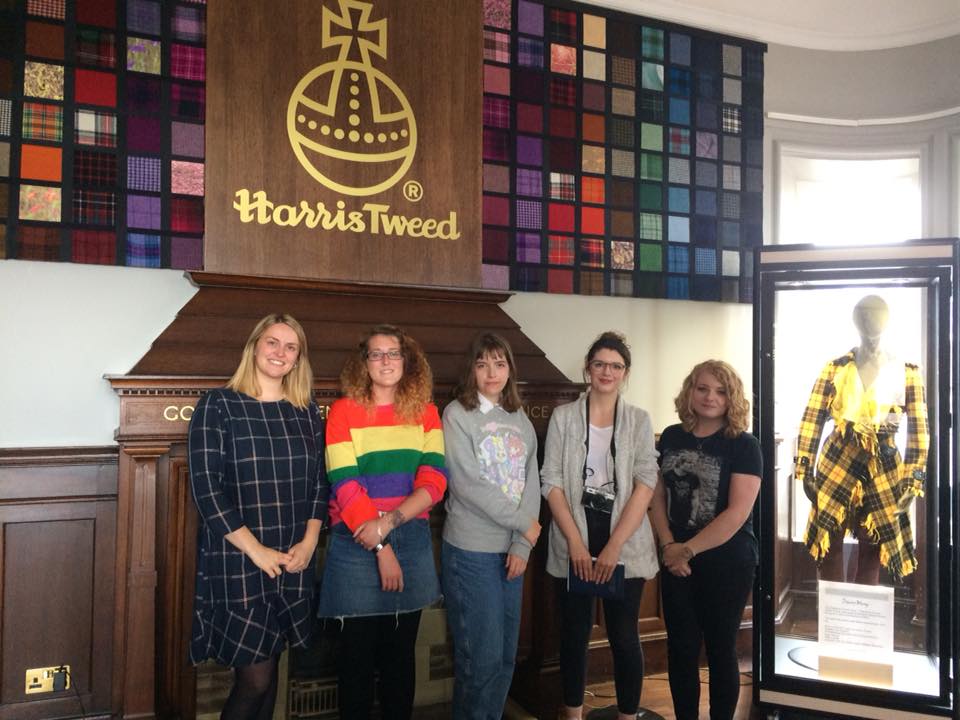 Zoes blog on her placement can be seen here https://www.las-ignite-festival.com/single-post/2018/06/18/From-Lewis-to-Shetland
Between Islands Music Project One
Singer/songwriters Willie Campbell (Western Isles), Arthur Nicolson (Shetland) and Kris Drever (Orkney) were the pioneers of the Between Islands music project, meeting up in Lewis and Shetland in 2014, and collaborating on the production of twelve new songs which were showcased in the summer of 2015. Using sponsorship from Loganair, the project was able to take place in Stornoway, Stromness and Lerwick, starting the ball rolling on the musical element of the project.
Between Islands Short Story Collection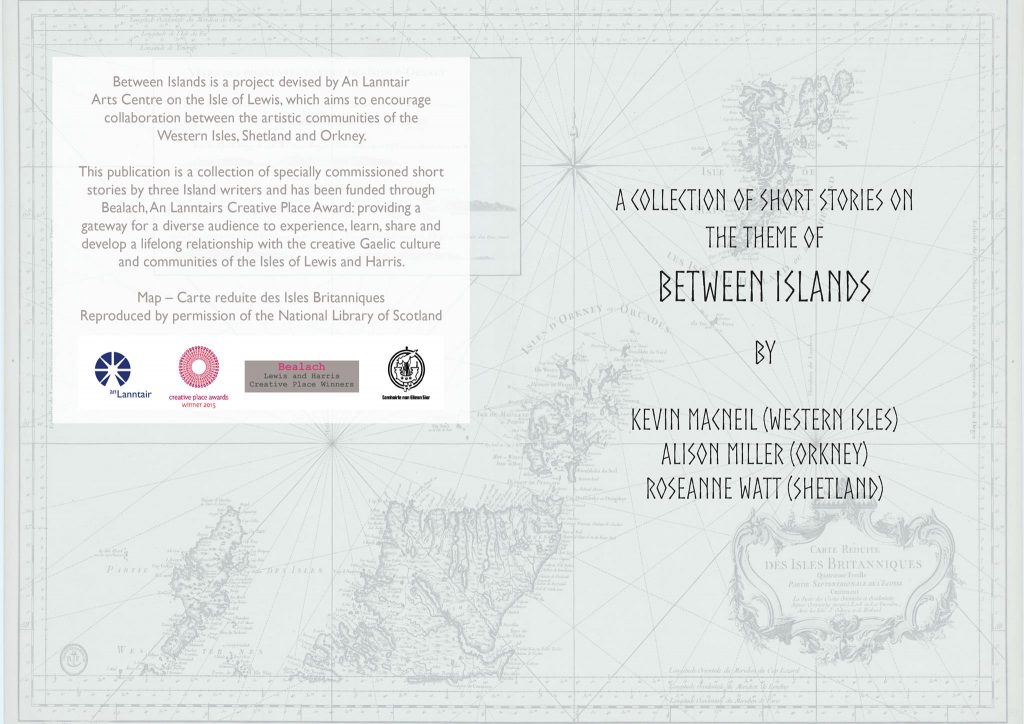 Authors Kevin MacNeil (Western Isles), Alison Miller (Orkney) and Roseanne Watt (Shetland) were commissioned through An Lanntairs Creative Places Award to write a short story each on a Between Islands theme. The resulting book was published in June 2016 and is available by contacting An Lanntair's shop.(priced £5)
Between Islands Music Project Two
For the second music project, the focus switched to traditional music, with fiddle players Jane Hepburn Macmillan (Western Isles), Maggie Adamson (Shetland), and Louise Bichan (Orkney) working together to create a concert which celebrated the varying playing styles and tunes of the individual Islands. It premiered as the opening concert for the 2017 Hebridean Celtic Festival, and a review can be found here:
http://www.hebrideswriter.com/2017/07/20/fiddle-traditions-showcase-is-perfect-start-to-hebcelt

Between Islands Music Project Three
This concert took place in July 2018, and featured music which acknowledged the 2018 First World War commemorations, as well as a general programme representing each Island group. Those taking part were Kathleen Macinnes and Linda Macleod, (Western Isles), Jenny Napier (Shetland) and Saltfishforty (Orkney). The concert then took place at the Orkney Folk Festival in 2019, with Julie Fowlis adding to the line-up.
Other Activities
Between Islands short story writer Roseanne Watt produced this wonderful piece of filmpoetry as part of An Lanntair's Burns Night celebrations in 2016, featuring film of Lewis and Shetland.